Schrobmachine
Comments Off

on Schrobmachine
Hallo allemaal, welkom bij een nieuwe blog op business-startpage. Deze keer ga ik het hebben over schrobmachines. Nu denk je waarschijnlijk "Wat heb ik aan een schrobmachine?" of je denkt: "Waarom zou ik een blog over schrobmachines lezen?" In deze blog neem ik je mee naar onze zoektocht naar een goede schrob en veegmachine. Veel leesplezier.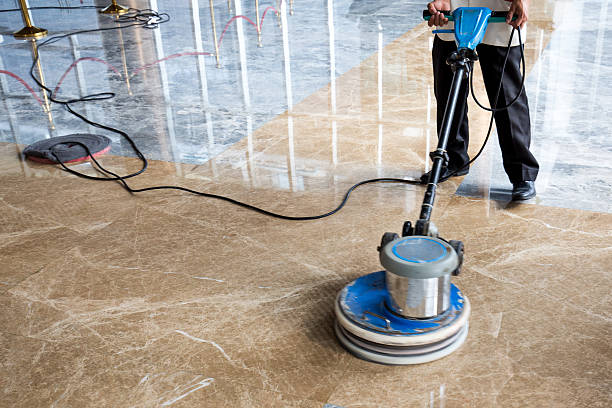 Het belang van een goede schrobmachine
Een goede schrobmachine is voor elk bedrijf erg belangrijk. Je wilt natuurlijk ook dat jullie vloer en spik en span uitziet als een klant of prospect bij jullie binnenkomen. Om dit voor elkaar te krijgen is het belangrijk om een goede schrobmachine te hebben. Voor elke ondervloer is er wel een specifieke schrobmachine. Zo is er een schrobmachine om een kleine oppervlakte mooi schoon en glad te krijgen. Maar er zijn ook schrobmachines die een grote oppervlakte in een keer goed schoon krijgen. Welke jullie nodig hebben verschilt per toepassing en grote van de vloer. Als je een hele loods wilt schoonmaken heb je niks aan een kleine schrob- of veegmachine. Dan wil je het liefste het zware geschut hebben. Maar bij een kleine winkel wil je juist een kleine schrobmachine die het liefste ook nog eens poetst.
Een veeg- & schrobmachine in 1
Een nieuwe technologie maakt het nu ook mogelijk om een veegmachine en een schrobmachine in een te maken. Daarom heeft Metech nu een veeg- schrobmachine. Deze heeft als voordeel dat je met dezelfde machine twee rondjes maakt. Als eerste een rondje om te vegen, en daarna een rondje om te schrobben. Hierdoor weet je zeker dat jullie vloer en echt helemaal mooi uitziet.
Zitten of staan?
In een wereld waar we de hele tijd zitten kan het juist heel fijn zijn om een loop veegmachine of een loop schrobmachine te hebben. Ook dit is wel wisselend aan de oppervlakte, als je een loods gaat lopen dan duurt dit erg lang en is dit niet praktisch. Daarom raad ik altijd aan om voor een loods een zit schrobmachine te kopen. Voor een winkel kun je zelf de afweging maken. Kijk hier naar het personeel dat het apparaat gaat bedienen en de oppervlakte. Als dit voor jullie groot genoeg is of als jullie voorkeur uitgaat naar een zit machine kunnen jullie die het beste nemen. Anders zou ik voor een sta machine gaan.
Hoe werkt een schrobmachine?
Een schrobmachine is eenvoudig te bedienen. Om deze goed te gebruiken is het handig als je weet hoe hij aangaat en hoe hij opstart. Als eerste is het erg belangrijk dat je hem altijd op de accu laat staan in de nacht. Zo heeft hij voldoende tijd om hem op te laden. Hierdoor weet je zeker dat de veegmachine of de schrobmachine niet stopt midden in een rondje. Daarnaast is het belangrijk dat je de schrobmachine vult met water en een goed reinigingsmiddel. Dit reinigingsmiddel wordt vaak ook verkocht in dezelfde winkel als waar de schrobmachine gekocht is.
Waar te koop?
Je wilt een goede schrobmachine? Dan wil je ook een goede adviseur. Iemand die de tijd neemt voor je en die echt weet hoe het werkt en wat jij of jullie nodig hebben. Persoonlijk kopen wij onze schrobmachines altijd bij Metech. Ook gaan de schrobmachines van Metech erg lang mee, en dat is wat echt telt. Dit is een gespecialiseerde partij, die veel ervaring hebben in schrobmachines, veegmachines, industriële stofzuigers en reinigingsmiddelen. Hierdoor weten zij precies wat jij nodig hebt en bovenal wat jij fijn vindt. Iemand die tijd neemt te bekijken welke machine of machines echt bij jou passen.

May 15, 2019 |